Our Technology
Our patented combinatorial indexing library preparation technology enables single-cell multi-omics profiling at unprecedented scale.
Scalable sample indexing
Enables increased levels of sample indexing for larger studies
Higher Cell Throughput
Enables the profiling of hundreds of thousands to millions of cells
Extensible applications
Enables genomic, epigenomic, transcriptomic, proteomics, and multi-omic applications
Low library prep cost
Lower costs per sample and cell
Single Cell RNA Kit
Enables single-cell gene expression profiling for up to 96 samples and 125,000 cells per experiment.
ATAC Pre-indexing Kit
Enables the analysis of chromatin accessibility at the single-cell level for profiling cell states and for understanding of gene regulatory mechanisms.
Scale Biosciences, Inc. (ScaleBioTM) is developing a broad menu of genomic, epigenomic, transcriptomic, proteomic and multi-omics library preparation applications, compatible with and independent from single cell systems.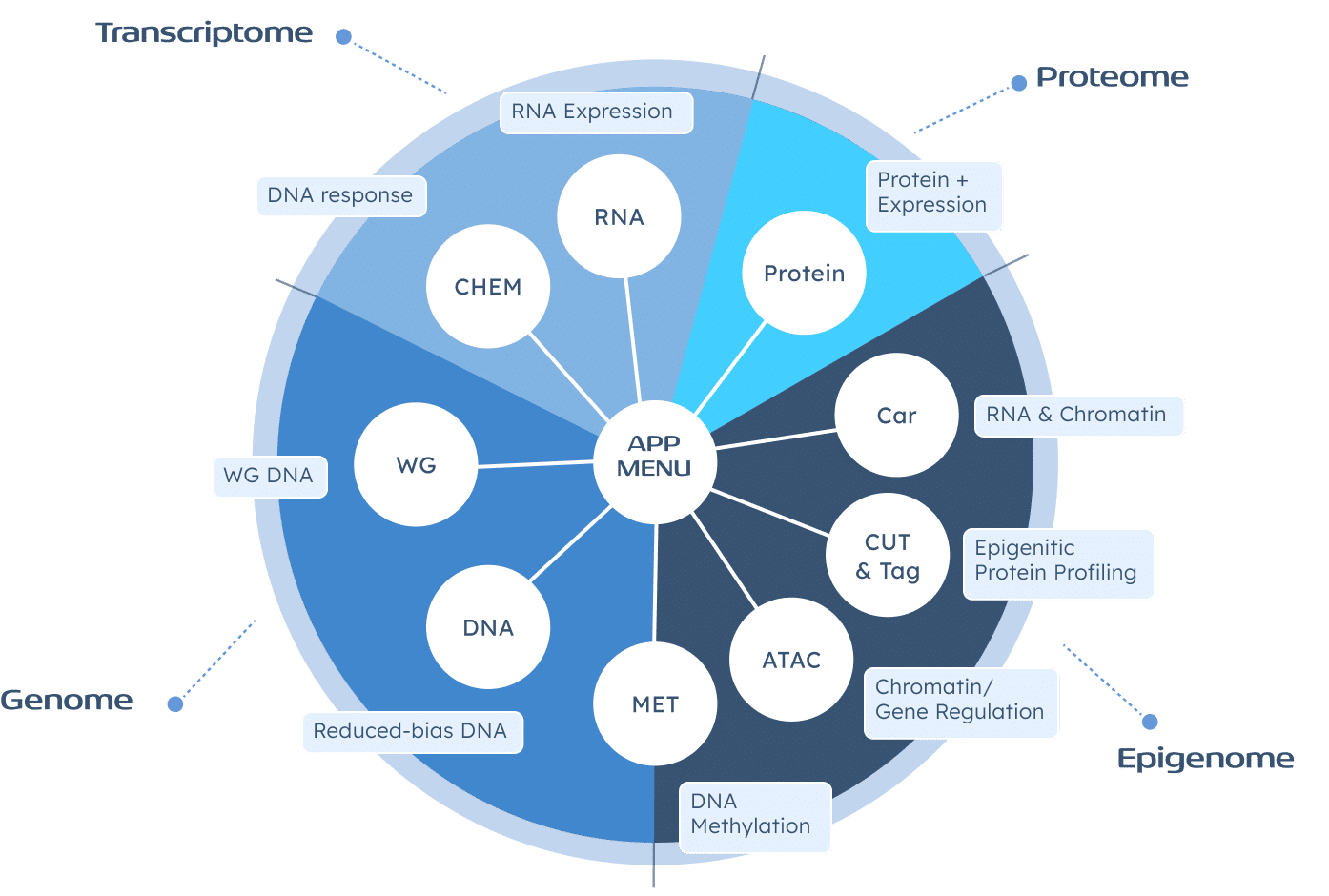 About ScaleBio
ScaleBio is a life sciences company focused on innovative single-cell library preparation approaches. Our patented methods enable cost-effective single-cell profiling at unprecedented scale across a range of applications.
Our mission is to unlock the potential for single-cell sequencing at scale to enable biological discovery. ScaleBio was founded by a multi-disciplinary team with expertise in genomics, epigenomics, proteomics, sequencing and bioinformatics with a shared vision to enable researcher to accelerate their discovery of biology.
Jan 24 to Jan 25, 2024

Festival of Genomics UK

Feb 11 to Feb 14, 2024

Fusion Conferences – 2nd Probing Human Disease using Single-Cell Technologies